Our Activities
For more information, contact our co-presidents at Luke_Shaw@urmc.rochester.edu and Kathryn_Toffolo@urmc.rochester.edu.
Our Activities
PONS provides accessible neuroscience education to the Rochester community. We focus on neuroscience topics relevant to each audience: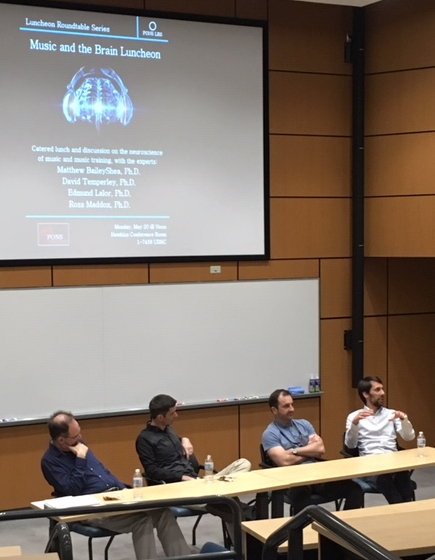 Educational activities for pre-doctoral students include:
Luncheon Roundtable Series (LRS): Panel-based discussions that emphasize basic and translational features
Journal Clubs with members of SIGN and NSFG
For undergraduates, we participate in a graduate school panel to help answer students' questions on pursuing a PhD, MD/PhD, or MD.
For high school students in STEP UP TO MEDICINE, we provide an introduction to the brain and neuroscientific research.
Below are some of our LRS events.
2021-22 Luncheon Roundtable Series: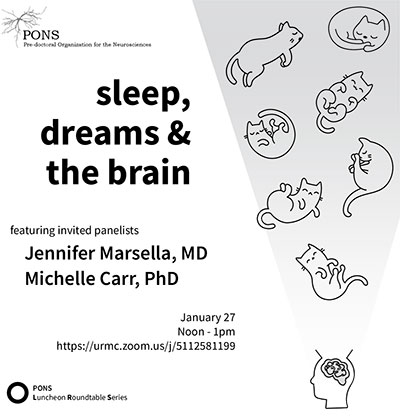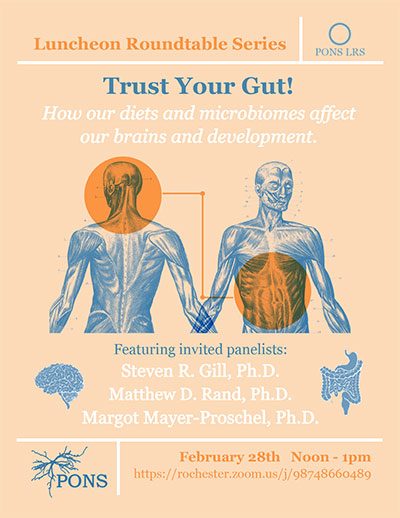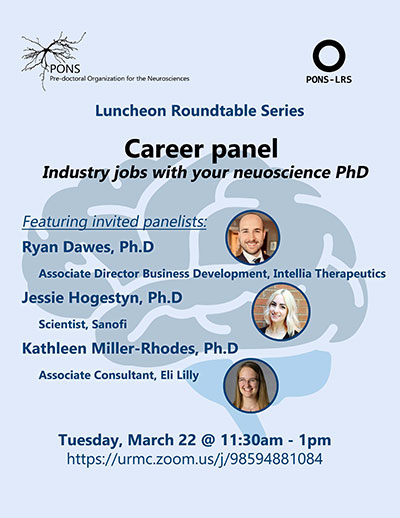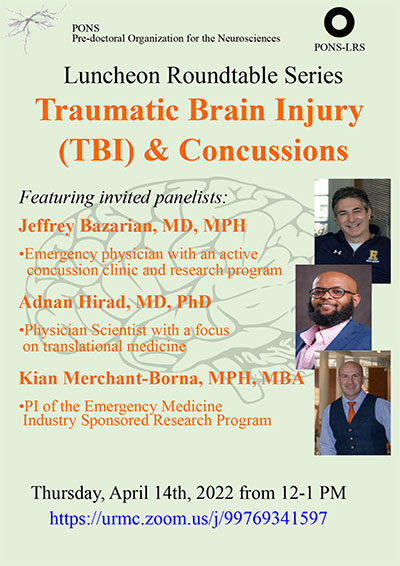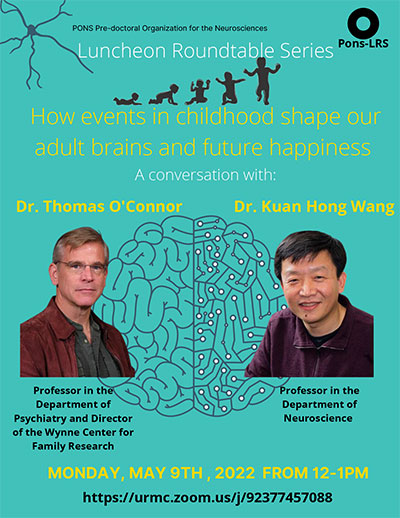 2019-20 Luncheon Roundtable Series: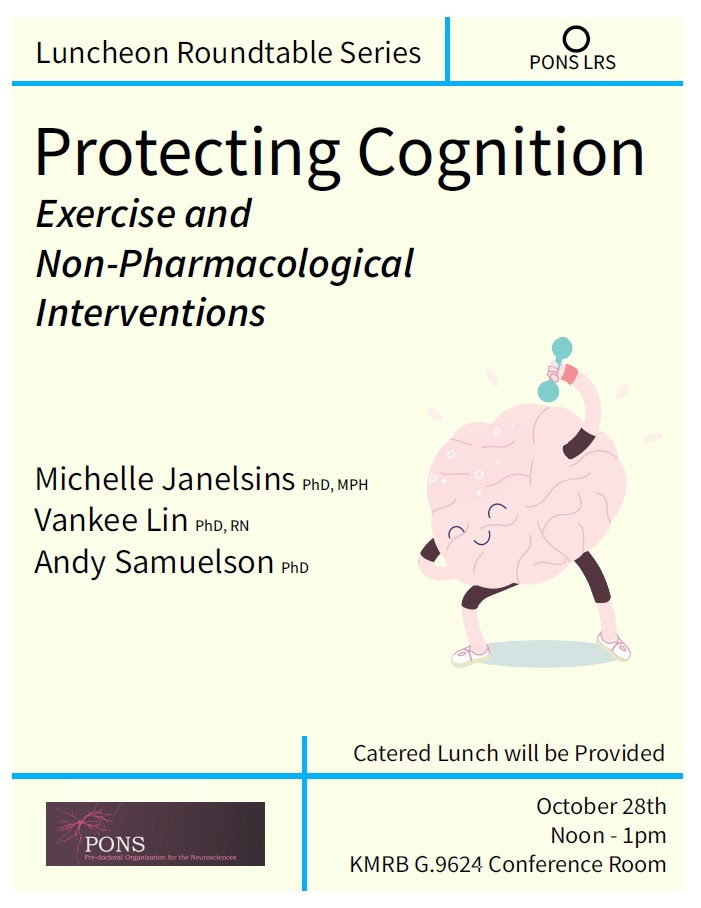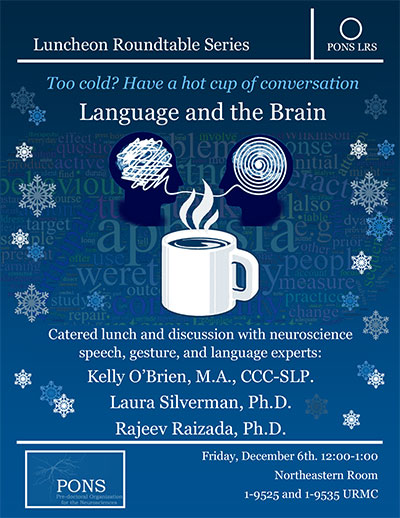 2018-19 Luncheon Roundtable Series: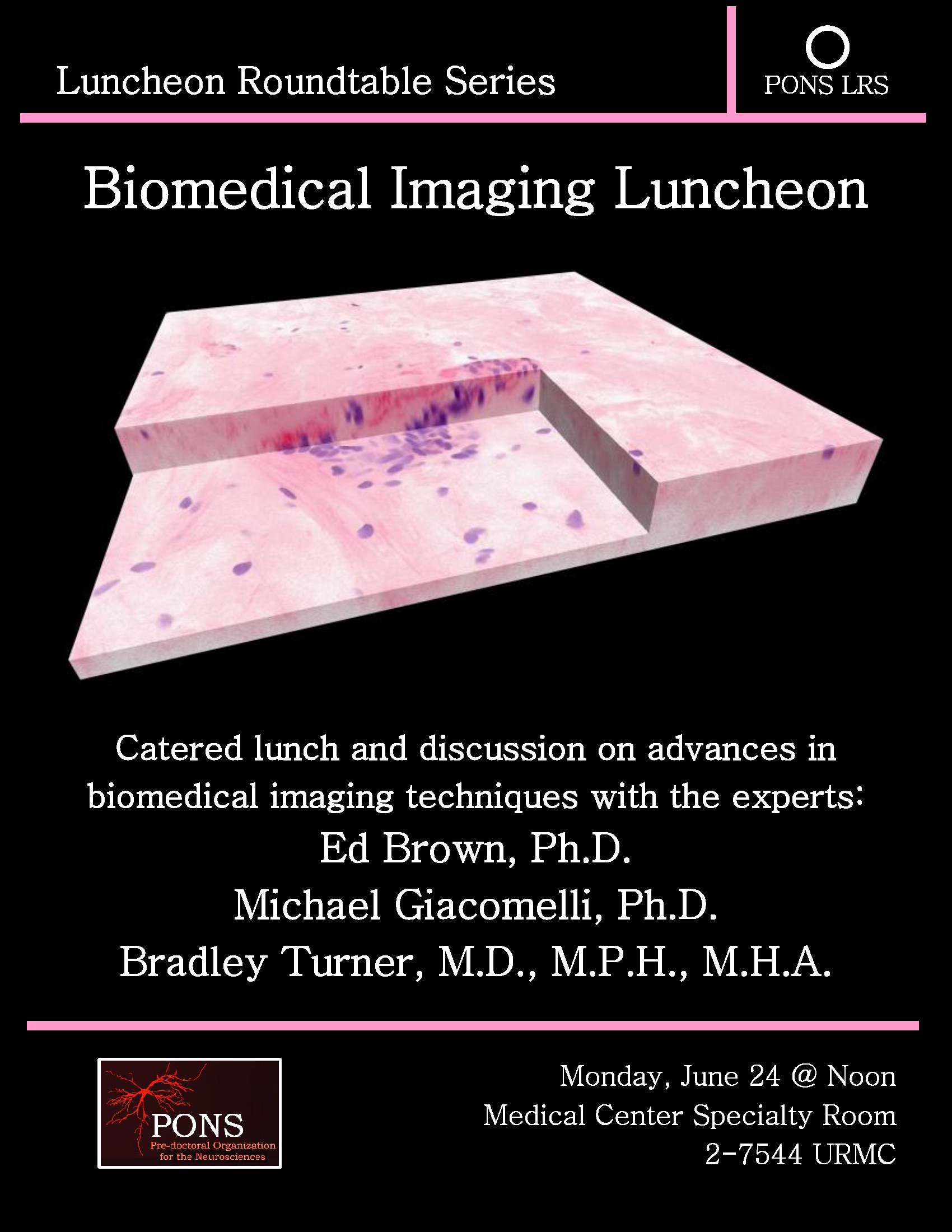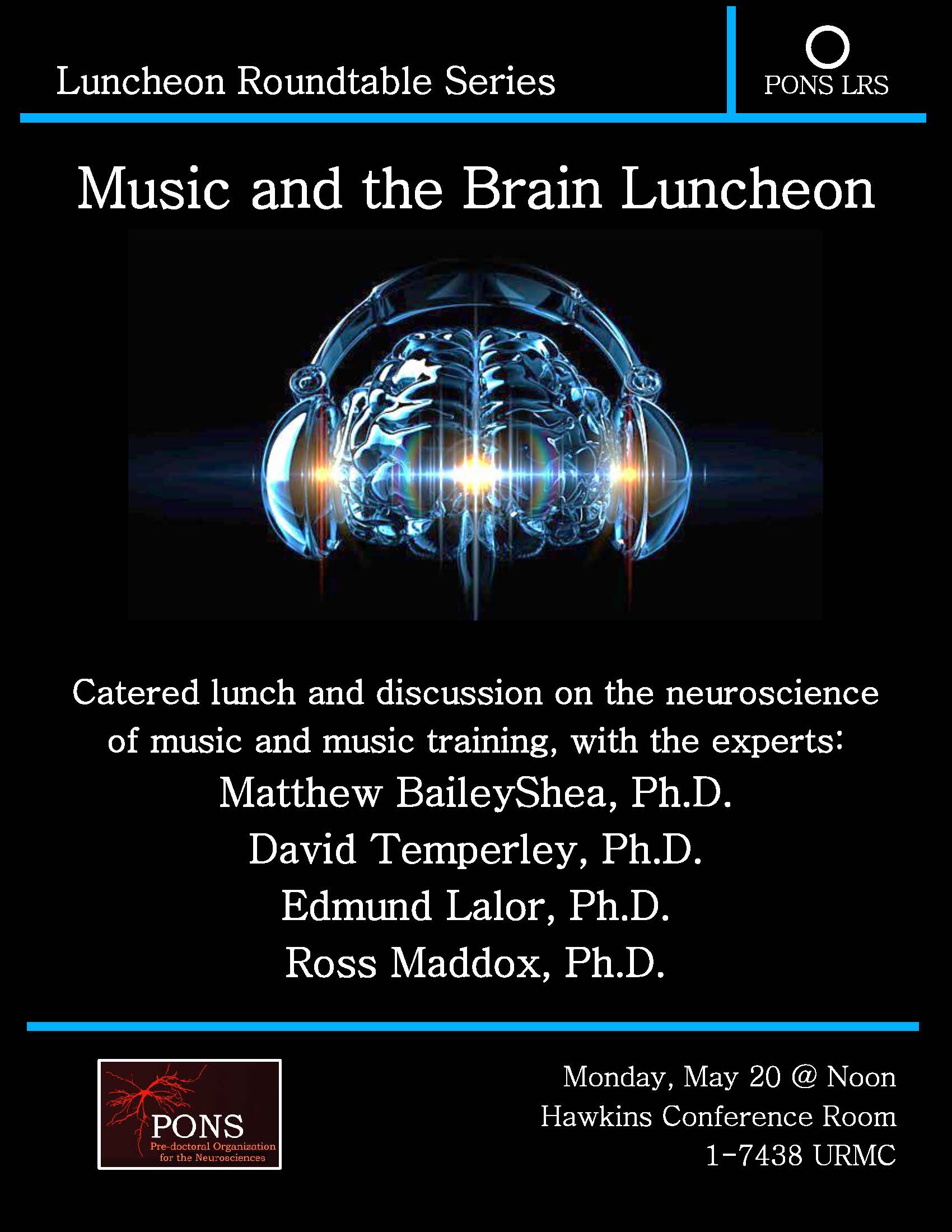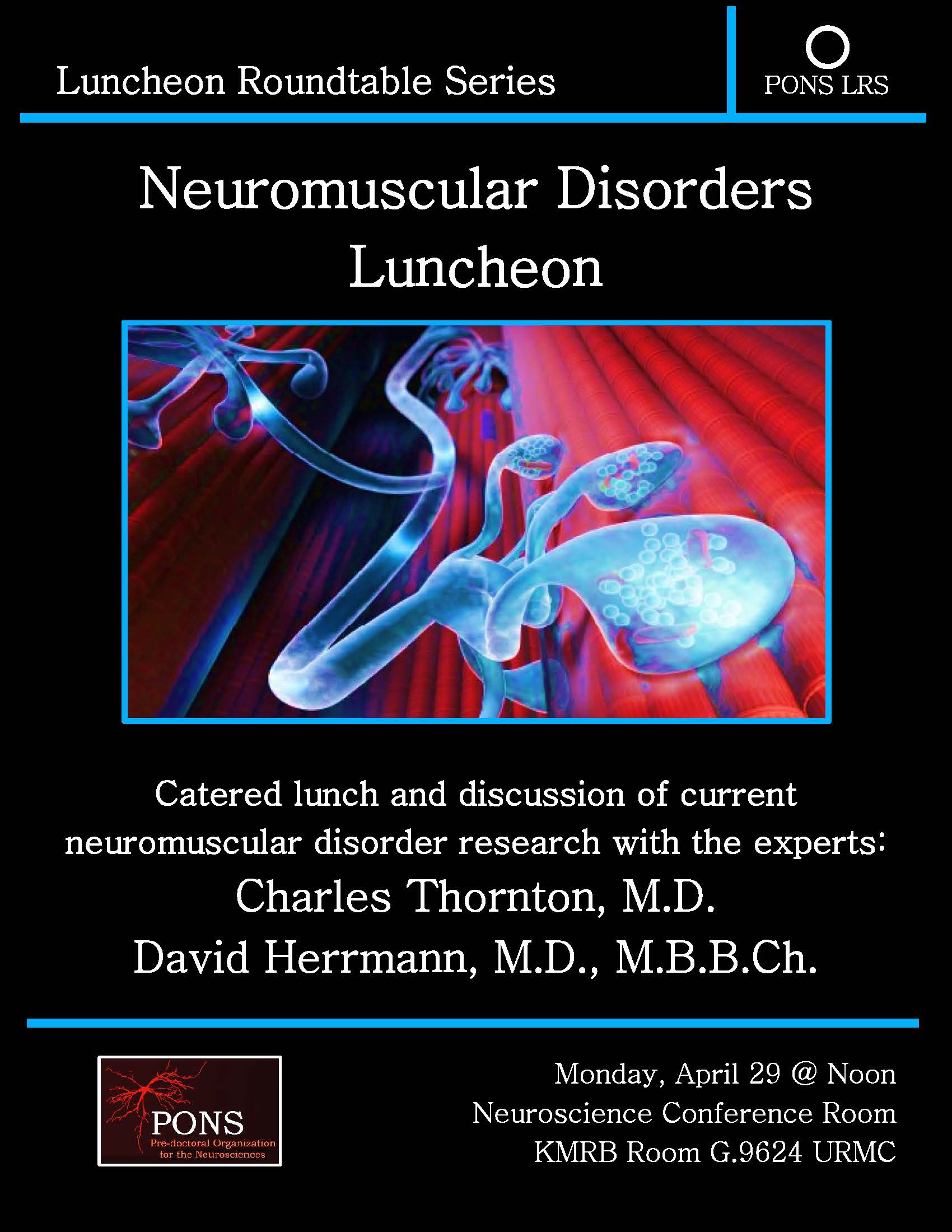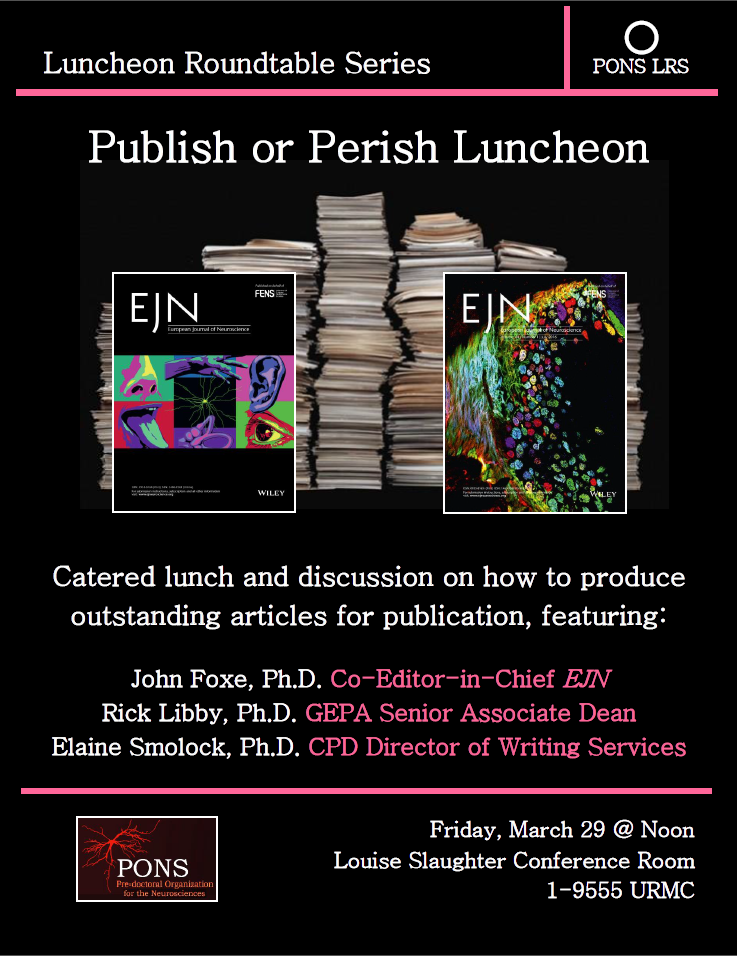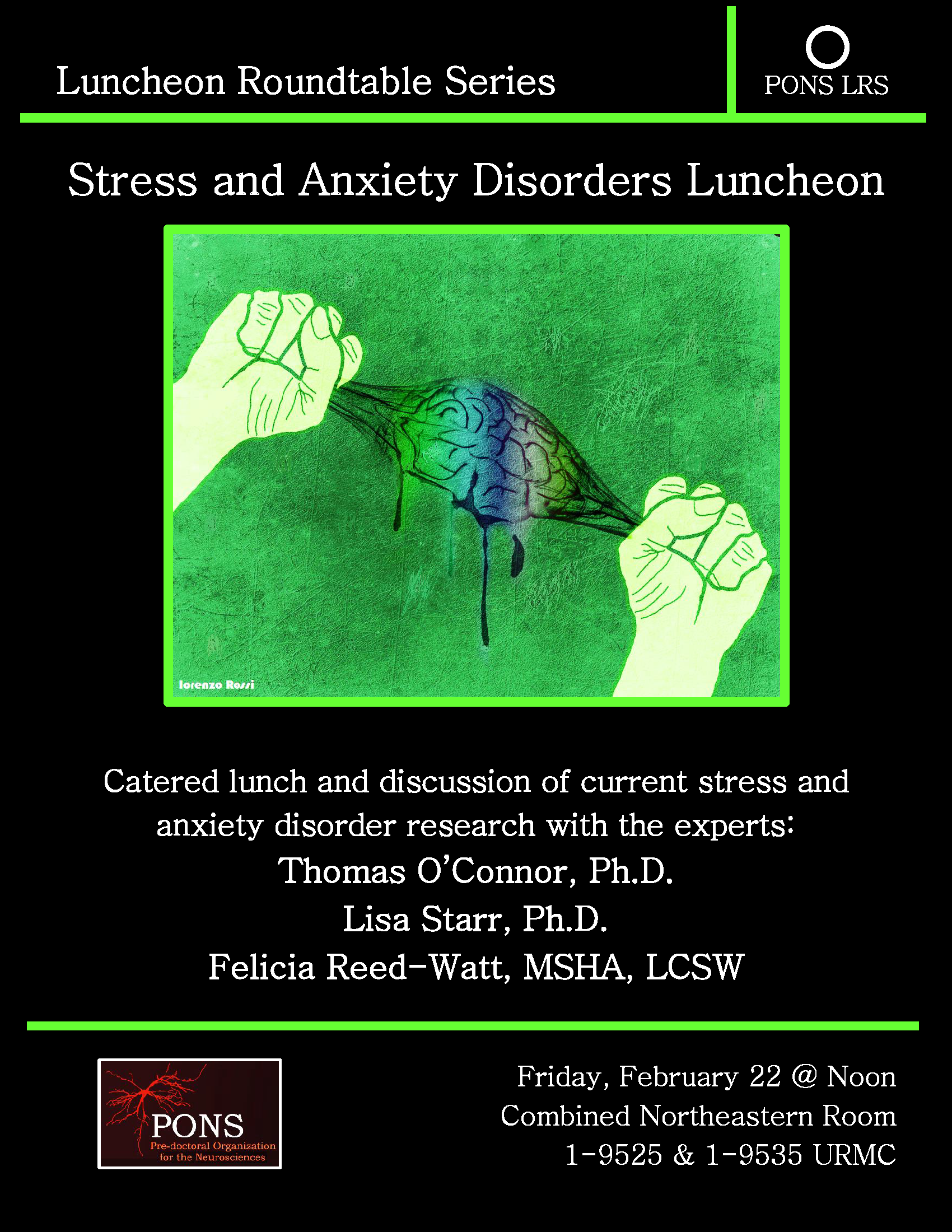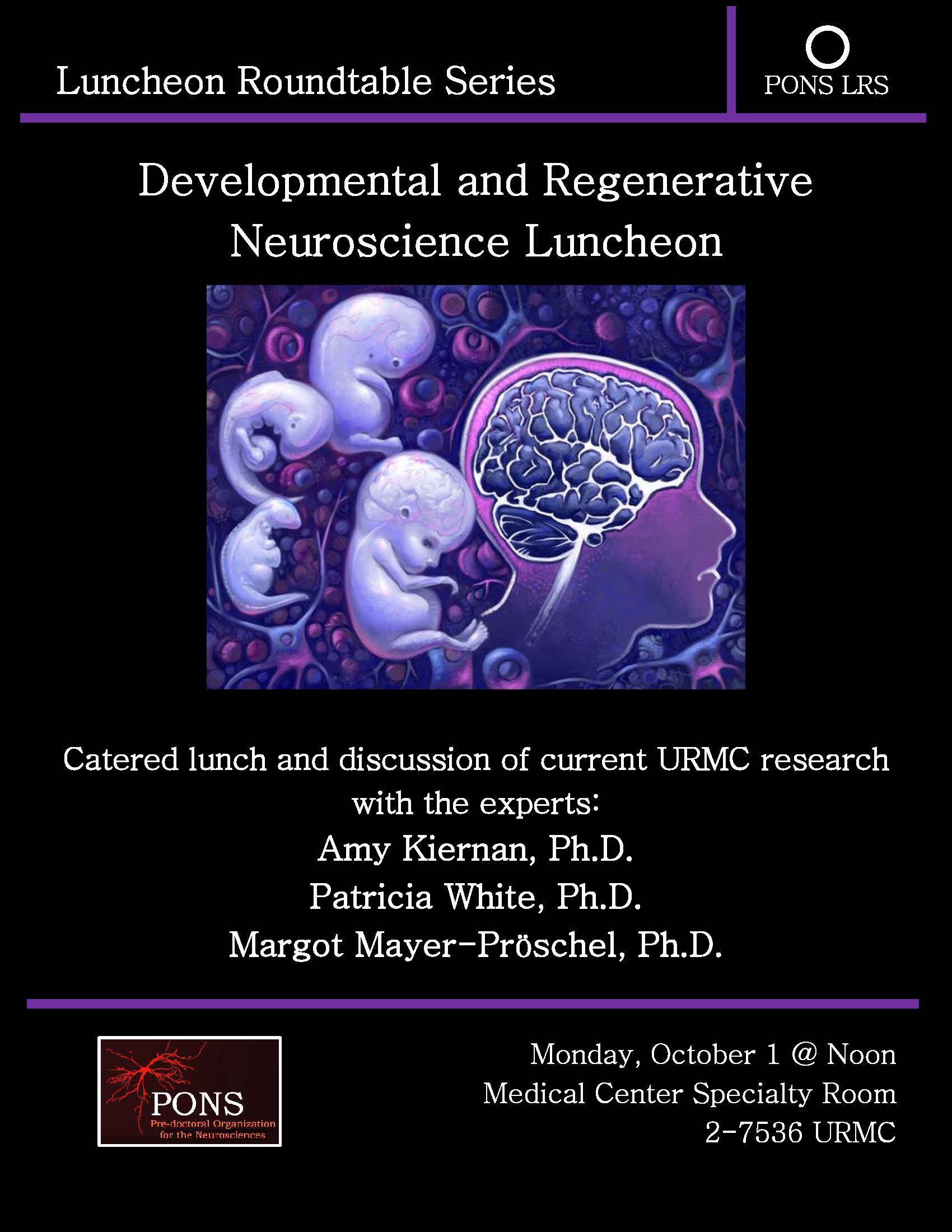 2017-18 Luncheon Roundtable Series: