Brain Bee
Register now for the 2019 Rochester Brain Bee!
The 2019 Rochester Brain Bee will be held at the University of Rochester on February 2, 2019 from 1-4pm in Goergen 101 (Sloan Auditorium).  Please note the location change!  Any currently enrolled high school student is welcome to participate. Register by completing the registration form found HERE. Study materials can be downloaded HERE. Registration closes January 23, 2019. Email rochesterbrainbee@gmail.com if you have any questions.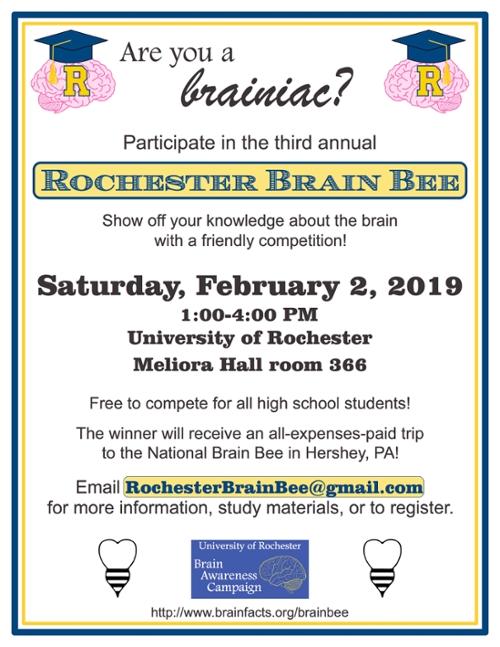 ---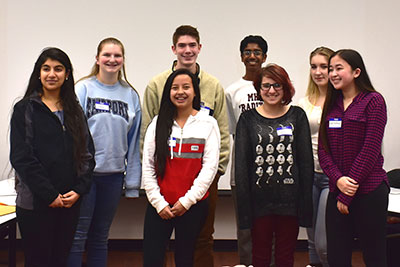 The Brain Bee is a neuroscience competition sponsored by local Society for Neuroscience chapters. High school students compete in local competitions for the chance to represent their local chapter at the national level and the international level. The Rochester Brain Bee was established in 2017 with participants representing high schools from Rochester and surrounding suburbs.
---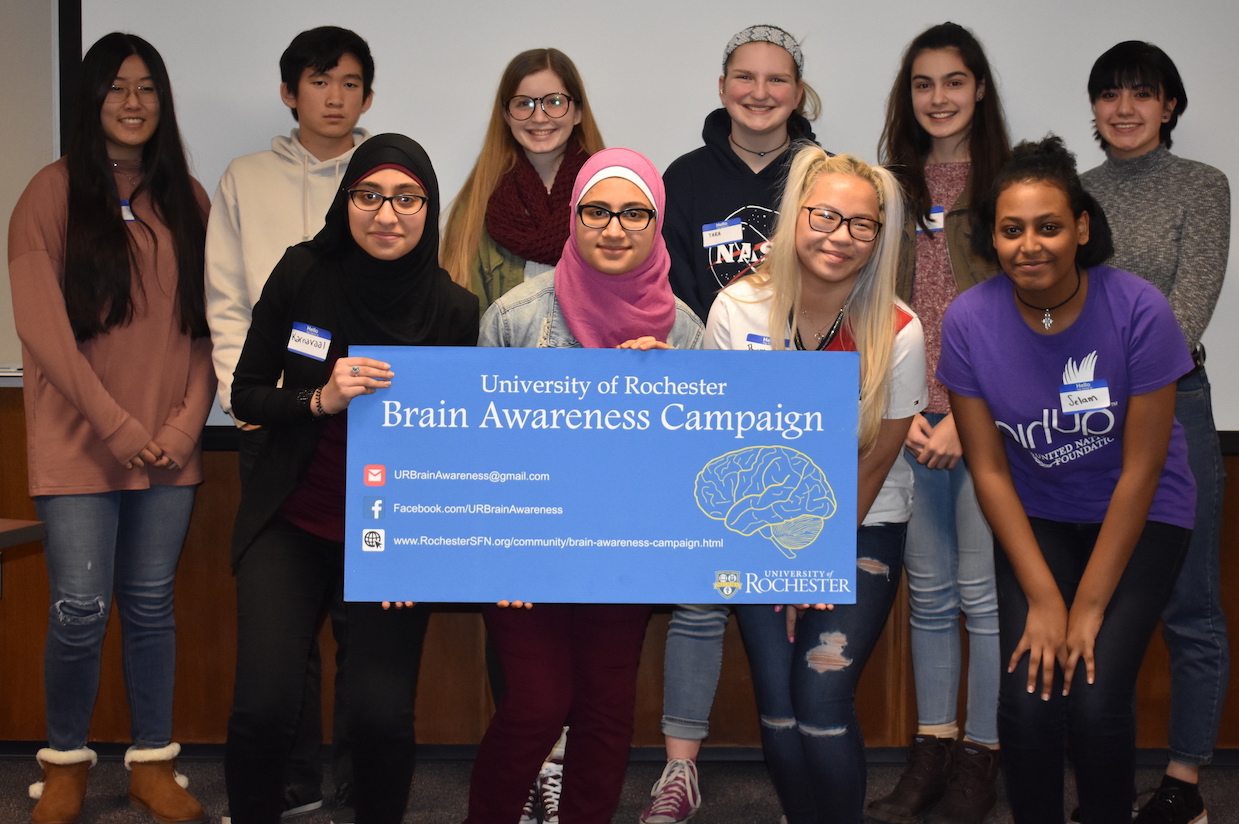 The 2018 Rochester Brain Bee was held on Saturday, February 3rd at the University of Rochester. Ten students representing five local high schools competed, and Brian Lin from Brighton High School was our 2018 Champion. Emily Diep (Rush-Henrietta High School) finished second and Tara Schroth (Fairport High School) finished third. Congratulations to all the participants on a job well done!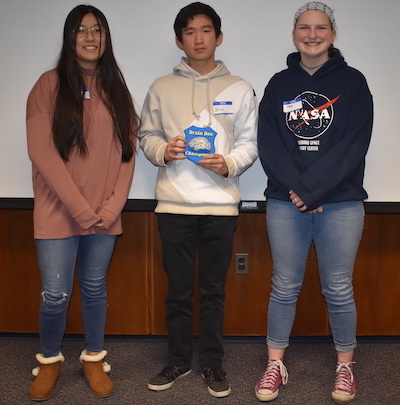 If you are interested in participating in next year's Rochester Brain Bee or would like more information, please contact us at RochesterBrainBee@gmail.com.
---
Frequently Asked Questions
Q:  What is the format of the Rochester Brain Bee?
A:  We will have three rounds with multiple choice, fill in the blanks, and anatomy questions. Each student will answer each question and the winner will have the highest score at the end of the final round.
Q:  How do I study for the Rochester Brain Bee?
A:  We will contact you once you sign up with study materials from the International Competition. You can email us with questions at any time at RochesterBrainBee@gmail.com.
Q: Who can participate?
A: Anyone in high school can participate in our competition. If you have participated before, you can try again as long you weren't our winner.
Q: What is the time commitment?
A:  Our competition is 3 hours on a Saturday. We recommend you give yourself at least two weeks to study after school, but the amount of time you commit is up to you. 
Q:  How much does it cost to participate?
A:  This competition is completely free. Thanks to our generous donors, we will have snacks available for participants and parents, and the winner will receive airfare and hotel costs for themselves and a guardian during the national competition.